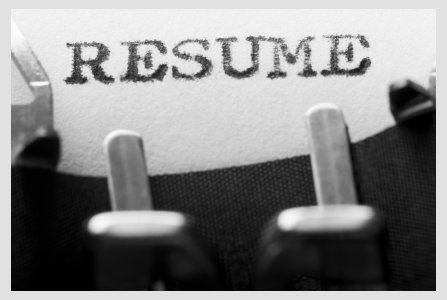 The dawn of the new year may be a good time to pull our your resume, update it with any legal job experiences, and polish it up so that it is readily available as soon as you find a job opportunity for which you might want to apply.  To ensure it is in final form, follow this checklist:
1.  Review the resume samples in the Career Services Handbook under the "Application Materials" tab.  Don't have an updated Handbook?  Come by our office to pick up one or see us in the atrium each Wednesday from 2:00 p.m. to 4:00 p.m.  Grab a free cup of coffee while you are there.
2.  Check your heading.  Is your name more noticeable than anything else on the page?  This requires the right balance of font and size.  If you are unsure, run it by your Career Counselor.  Don't have one?  Make an appointment by calling our office at 680-7744 or request an appointment online.
3.  Check your font.  It should be either 11 points or 12 points, and the style should be either Times Roman or Garamond.  Use the same font throughout the entire document.
4.  NEVER put your picture on your resume.  (Yes, there actually are some students who do this.)
5.  Proof for typos and spelling by reading the document backwards from the bottom of the page up.  This keeps your eye from automatically filling in what it thinks it should see when you read phrases or sentences.  By reading backwards, the focus will be on each individual word.
6.  Do your descriptions of your work experience convey the specific skills your utilized and list examples?  The most specific you can be, the better.  For example, list types of motions you prepared rather than simply stating that you prepared motions.  It is more impressive to state that you prepared motions to dismiss, motions for summary judgment, motions for judgment notwithstanding the verdict, and motions in limine.